Helping families make better and clearer financial decisions
creating Freedom
and security
Your Financial Plan Should Not Be Set in Stone
it should be an ongoing and adapting process
But there is a problem...
THERE ARE TOO MANY


FINANCIAL PEOPLE
 THERE ARE TOO MANY


FINANCIAL PRODUCTS
IT'S HARD TO MAKE  




FINANCIAL DECISIONS
IT'S HARD TO FIND


SOMEONE YOU CAN TRUST
IT'S HARD TO UNDERSTAND


HOW IT ALL WORKS 



GANE FINANCIAL will help you organize and coordinate your whole financial economy and act as a one point of contact, to save you time and energy, so you can live the life you want to live.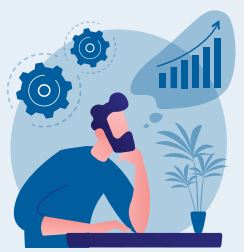 Feeling totally confident where you are now and

where you are going.

Not having to worry about the stock market or

housing market.

Having someone to rely on to ask any financial

question you have.

Knowing that life can throw anything at you and

your family will be secure.
We have developed a Financial GANE process to walk you through all of the things you need to understand to create a plan that will not fail. We will discuss what is important to you and what you want in the future so that we have a compass to show us the way.  
We have tools that allow us to stay objective and help you understand the options for each financial move in your life.
YOUR PLAN TO
LIVE THE LIFE YOU WANT TO LIVE
1
Watch the 4-part Private Financing Strategy video series.
2
Book a 15 min open talk with one of our Financial Coaches.
3
Start the Financial Gane Process.
Working with Gane Financial has been life changing for my family. We always felt we had a good approach to our finances but Adam taught us so much about how to get ourselves on the best path to our financial freedom. It was so nice to learn and deal with the trustworthy team at Gane, we highly recommend them.
Christie Wilson
2021-04-30
I would like to take this opportunity to thank Adam and the rest of the team at Gane Financial for providing quality and personalized advice for our financial situation. We are very happy with the direction we are heading and the different solutions Adam has advised and provided to us.
Amazing customer service and customer care. Gane Financial has been supporting and tutoring us for a bit loner than a year now and we are not going anywhere 🙂 THANKS !
Pawel Blazejewicz
2020-12-31
I have been working with Adam and his team for several years. Throughout those years, Gane Financial has been supportive and wonderful to work with. I continue to learn and gain knowledge from them as they have a unique way of looking at your finances.
Working with Adam and the team at Gane Financial has been a breath of fresh air. Their patience in describing investing strategies created a pleasant, stress free environment, which can be tricky when you're talking about money. We worked together to create a plan that worked for my family and has built up my confidence in our financial future.
The knowledge and support Gane Financial has provided to me and my family has been invaluable. Adam has been wonderful to work with and we look forward to continue to working with him and his team.
I give Gane Finanical 5 thumbs up. Very thorough, and will answer questions in detail so you understand. The staff have been very helpful. I would recommend their services
I just became a client with Gane Financial and the process was very informative and and very confidence inspiring. Adam patiently held my hand through out the process and adequately answered my questions and concerns. Adam is very intelligent and high in integrity. He has shared very valuable wisdom and strategies with me that I don't think I could put a price on. I now feel more financially empowered and look forward to continue working with Gane Financial in the future.
Stephen Mustard
2019-11-12
We have been working with Adam for just over a year now, and he has guided us through a process of first defining what we want our life to look like, and then assisting us in setting goals so that we can get there. Some big steps, but also some small steps...things we could implement immediately. Our financial situation seemed complex, but he has helped us break it down and see how each part fits into the puzzle.
Kirstin Mahan Thompson
2019-11-11
I met Adam about 2 years ago in a competitive environment (volleyball) and this is where he proposed Gane Financial to me. Meeting with him and co-workers off the court was a great and comfortable experience. Having Gane Financial as a adviser for all my investments and future purchases is a huge asset. I am looking forward to the future and a financial freedom we all deserve!
Jakub Checinski
2019-11-04