Helping families make better and clearer financial decisions
creating Freedom
and security
Your Financial Plan Should Not Be Set in Stone
it should be an ongoing and adapting process
But there is a problem...
THERE ARE TOO MANY


FINANCIAL PEOPLE
 THERE ARE TOO MANY


FINANCIAL PRODUCTS
IT'S HARD TO MAKE  




FINANCIAL DECISIONS
IT'S HARD TO FIND


SOMEONE YOU CAN TRUST
IT'S HARD TO UNDERSTAND


HOW IT ALL WORKS 



GANE FINANCIAL will help you organize and coordinate your whole financial economy and act as a one point of contact, to save you time and energy, so you can live the life you want to live.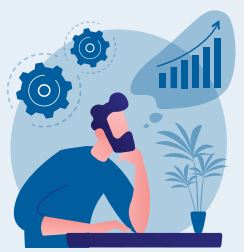 Feeling totally confident where you are now and

where you are going.

Not having to worry about the stock market or

housing market.

Having someone to rely on to ask any financial

question you have.

Knowing that life can throw anything at you and

your family will be secure.
We have developed a Financial GANE process to walk you through all of the things you need to understand to create a plan that will not fail. We will discuss what is important to you and what you want in the future so that we have a compass to show us the way.  
We have tools that allow us to stay objective and help you understand the options for each financial move in your life.
YOUR PLAN TO
LIVE THE LIFE YOU WANT TO LIVE
1
Watch the 4-part Private Financing Strategy video series.
2
Book a 15 min open talk with one of our Financial Coaches.
3
Start the Financial Gane Process.